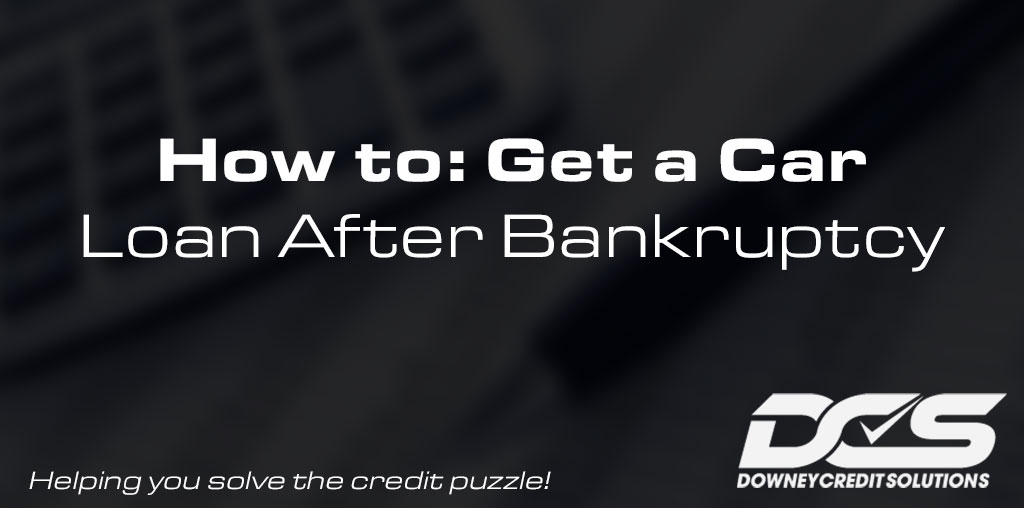 How to Get a Car Loan After Bankruptcy
Life is unpredictable. And sometimes life sets us back financially. Filing for bankruptcy is sometimes the only option to move forward. But as we all know, life keeps moving forward despite our own personal setbacks. And to keep up with life, most people need a vehicle and Downey Credit Solutions is here to help you solve the credit puzzle!
Can I get a car loan after bankruptcy?
When you file for bankruptcy, you are essentially wiping out your debts, as well as your credit score and history. The good news is that getting a car loan after bankruptcy is possible in many cases. You're not the only one who has faced bankruptcy.
How long should I wait after my bankruptcy to buy a car?
After claiming bankruptcy, you don't have to wait years or until the end of your bankruptcy to buy a new vehicle. You will want to ensure that you avoid any other bad debts or negative payment history as much as possible, as this will negatively impact the chances of your loan getting approved.
Five steps to get a car loan after bankruptcy
Here are five steps to help you start rebuilding your credit history and get a car loan after your bankruptcy:
Step 1: Be realistic in your expectations.
You won't qualify for the same loan terms that you would qualify for if you hadn't claimed bankruptcy, so be aware that the terms of your loan, like your interest rate, will be different than someone who has an average credit history.
Step 2: Budget and work out how much you can afford.
You won't be able to qualify for a loan for a luxury vehicle, so don't expect to be able to finance a $90,000 sports car and then get discouraged when you're denied. After claiming bankruptcy you need to be realistic and choose a practical vehicle that works within your budget.
Step 3: Get pre-approved.
This will help make buying a car after bankruptcy easier and less stressful. When your application is pre-approved, you'll have the benefit of knowing the terms of your auto loan, like the interest rate and your monthly payment and loan duration before your shop for your vehicle. Besides streamlining the financing process, getting pre-approved for your car loan enables you to avoid going from dealer to dealer and decline to decline.
Step 4: Choose the right lender.
There are lenders, like Downey Credit Solutions that specialize in working with customers who have gone through bankruptcy. We look at your income, expenses, payment history, job status and other factors outside of your bankruptcy and credit score to structure a loan you qualify for. Learn more about our car loan qualification process here.
Step 5: Investigate your refinance options.
Don't forget that you will be able to refinance your loan in a couple of years if you keep up with your payments.
It's That Easy
We are committed to approving you quickly, securely, with no hassles or obligations.