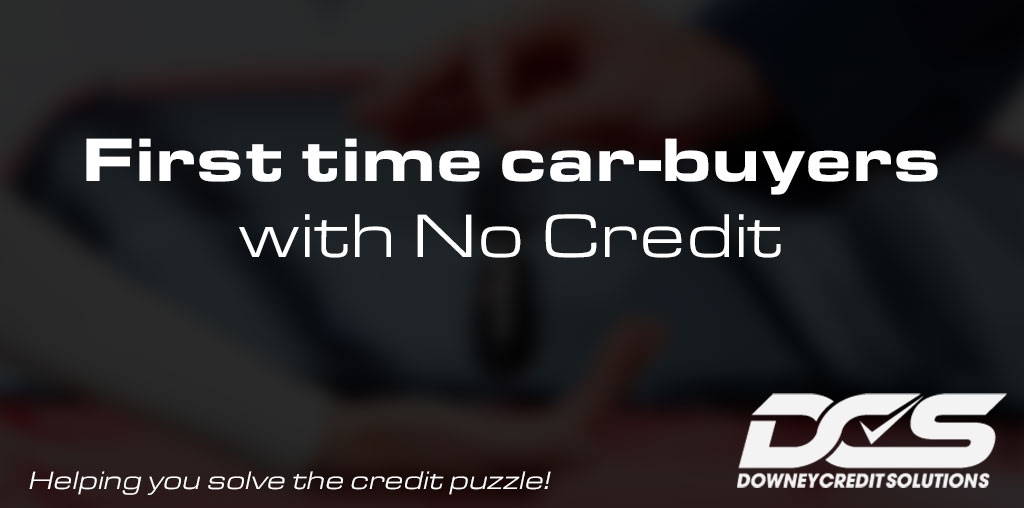 How to Get a Loan as a First-Time-Car-Buyer with No Credit
Purchasing a vehicle for the first time with bad credit or no credit might be intimidating, but we're here to help!
Most people purchasing a vehicle with a perfect credit score AND a long history of credit will usually have little-to-no issues getting a car loan of vehicle financing.
However, folks with no credit history — or potentially bad credit history — may face issues when vehicle shopping or applying for car loans. Especially when shopping through conventional channels.
However, there are dealers, like Downey Credit Solutions, that specialize in helping first-time car buyers who have no credit or bad credit find and finance a vehicle. We DO NOT sell your information like some other automotive companies out there who say they're going to help you and your credit situations. We have finance professionals AND the inventory to handle everything within our company.
How to Get a Car Loan with No Credit
If you happen to find yourself in a "less than perfect credit" situation, here are six steps to make the car buying process much easier:
Step 1: Don't think the worst.
Although the process might be slightly longer, the chances are you will be able to get into a new vehicle. Dealers like Downey Credit Solutions, who have in-house financing and special car financing programs to help people with no credit or bad credit get vehicle financing.
Step 2: Get an understanding of your credit situation.
Often, first-time car buyers don't even know that they haven't established any credit. If you're not sure what type of credit you have, it's worth checking your credit or speaking to someone who can help you check your credit and walk you through your credit report.
Step 3: Get pre-approved.
When people think about going shopping for a vehicle, they often think about visiting a dealership, picking a vehicle, and then walking inside the dealership to discuss financing. When shopping for a vehicle with no credit or bad credit, you will work through the financing or pre-approval first. The process of getting pre-approved for your car loananalyses your income, expenses, credit score and report and determines what type of loan you qualify for.
Step 4: Get an understanding of your budget.
You should know what type of monthly payment you could fit into your current budget. Having an understanding of what your budget is before shopping will make the loan application and vehicle shopping process much easier as a first-time car buyer.
Step 5: Avoid applying with different auto lenders.
When shopping you might have the urge to apply with different lenders, but applying for multiple car loans can actually have a negative impact on your credit score.
Step 6: Apply with Downey Credit Solutions.
We specialize in bad credit car loans. Our process has been designed to be easy and hassle-free. Pick the vehicle you want, let us know your budget, and we'll get you driving. It's that easy.
Downey Credit Solutions… helping you solve the credit puzzle!
It's That Easy
We are committed to approving you quickly, securely, with no hassles or obligations.